Image, Sound and Word
In 2011 Andreas Felger paints the 19-part oil painting cycle on the CREDO, which is exhibited for the first time in 2013 in Ulm Cathedral and to which Prof. Dr. Norbert Lammert (former President of the German Bundestag) publishes in 2013 the book of the same name by Adeo-Verlag with texts from two millennia that deal with the CREDO.
In 2014, during the opening of the exhibition of the Credo cycle in the Rottenburg Cathedral, the Stuttgart composer and organist Sebastian Bartmann played four improvisations in which he musically explored the works of the Credo cycle by Andreas Felger.
This very fruitful collaboration was continued in 2017 in the context of the exhibition opening of the Credo cycle in the Stadtkirche zu Baden-Baden, and further organ compositions related to Andreas Felger's interpretation of the Christian Confession of Faith will be created.
In 2018, the Andreas Felger Kulturstiftung together with the Kunstfreunde Andras Felger e. V. commissioned Sebastian Bartmann to compose organ works for all 19 works of the Credo cycle, which were recorded in the fall of 2019 and premiered in the Romanesque Sindelfingen Stadtkirche St. Martin on October 13.
Inspired by the previous Credo exhibitions, Credo concerts and related texts from two millennia, selected by Prof. Dr. Norbert Lammert in the book of the same name and published by Adeo Verlag, the idea arose to combine the components, which could previously only be experienced individually, into an Image-Sound-Word project that is to be realized in large church spaces over several years starting in 2021.
The prelude to this project series is the exhibition-reading-concert on the occasion of the 20th June anniversary of the former EXPO 2000 church pavilion in the Thuringian monastery Volkenroda from June 19 to September 12, 2021.
Press article on the CREDO project in the TLZ of 21.06.2021.
Participants:
Sebastian Bartmann, organ and composition
Prof. Dr. Norbert Lammert (former president of the Bundestag), reading
Andreas Leupold, reading
Friedemann Felger, reading, video projection and exhibition organization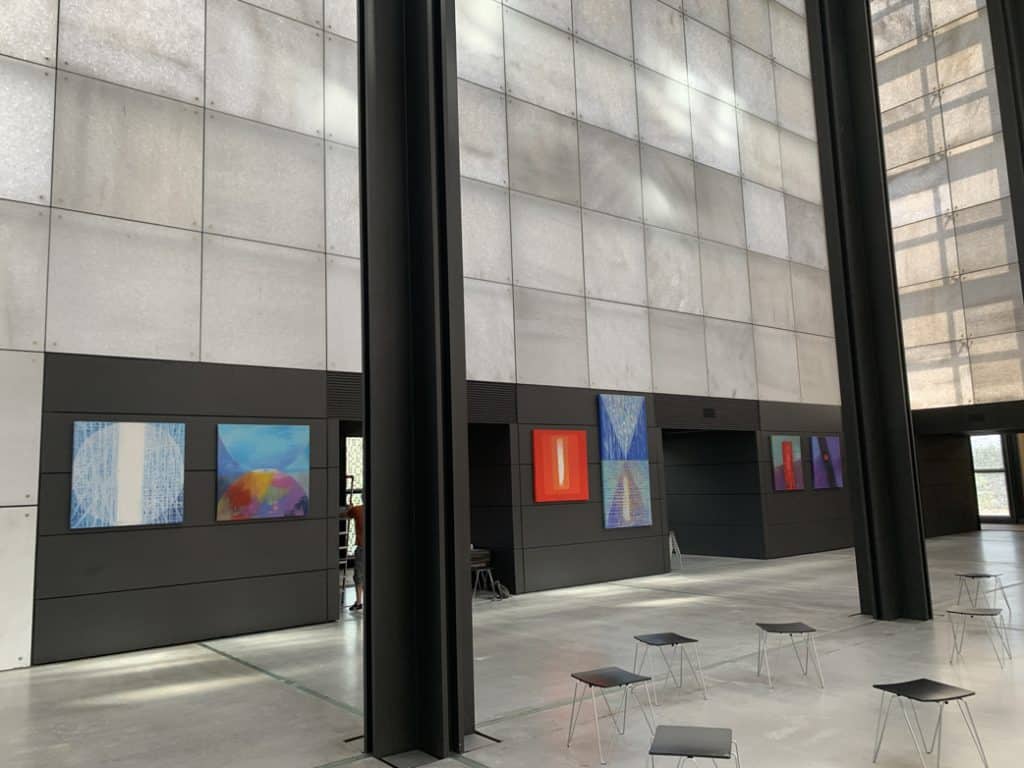 Participants:
Sebastian Bartmann, organ and composition
Prof. Dr. Norbert Lammert / former President of the German Bundestag, reading
Andreas Leupold, reading
Friedemann Felger, reading, video projection and exhibition